Sign up for Library News email alerts for news regarding library programs and services.
The Friendswood Library is now open regular library hours.
FEES WILL NOT BE CHARGED FOR ITEMS THAT ARE LATE OR DAMAGED DUE TO THE STORM.
HURRICANE HARVEY RESOURCES RECOVERY
Upcoming Programs
Children's and Youth Program Schedules
Tuesday, September 19 from 1-3pm Workforce Solutions Job Search Workshop: Creating Resumes, Completing Applications, and Writing Cover Letters Get noticed! Learn how to develop professional applications, resumes, references, cover letters, and thank you letters that make the most impact with employers and demonstrate you are the right person for the job. Class Schedule
Beginning Monday, September 25 at 10am and repeated October 2 & 7 at 10am Intro to Facebook and Google Marketing: Building your Business Online - Go beyond just boosting a post. Learn how to get the most out of your advertising. Discover the power of social media marketing to more effectively build your business reputation online. This class is free and open to the public at Friendswood Library. No registration required.
Wednesday, September 27 from 7 to 8pm Acclaimed Classical Guitarist Peter Fletcher will perform Music of Four Centuries at Friendswood Library. Free and open to the public. Sponsored by Friends of the Library.
Thursday, September 28th at 6:20pm: Friendswood Library Flicks presents Barefoot in the Park starring Robert Redford and Jane Fonda. Directed by Gene Saks in 1967. This film is not rated and runs 106 minutes. Based on Neil Simon's 1963 play of the same name. Movie Night schedule.
Thursday, October 5 at 7pm Author Johanna Wycoff will discuss her book Dancing in Bomb Shelters: My Diary of Holland in World War II.
Tuesday, October 10 at 7pm: Friends of the Library Book Club will discuss News of the World by Paulette Jiles. Book Club meets the 2nd Tuesday each month at 7:00 p.m. Refreshments are provided.
Wednesday, October 18th at 7pm: Acclaimed Friendswood artist Ted Ellis will speak on the topic of his paintings at the Friendswood Library. All Ages.
Eleven of Tedís original paintings are featured in an exhibit at Friendswood Library through November 14th.
Friendswood artist, Ted Ellis, has been recognized as one of the most celebrated artists of the 21st century. In a mere ten years, T. Ellis Art, Inc. has sold over 1,500,000 prints and posters nationwide. Ellis' private collectors are many and scattered throughout the globe. Major corporations have commissioned Ellis; A few of which include: Walt Disney Studios, The Minute Maid Company, Coca-Cola, Phillip Morris, and Avon, Incorporated.
He has also been featured on local and regional television programs, in magazines such as Upscale, Southern Living, and Newsweek, and is frequently featured in newspaper articles throughout the country. His artwork may also be found on CDs and books.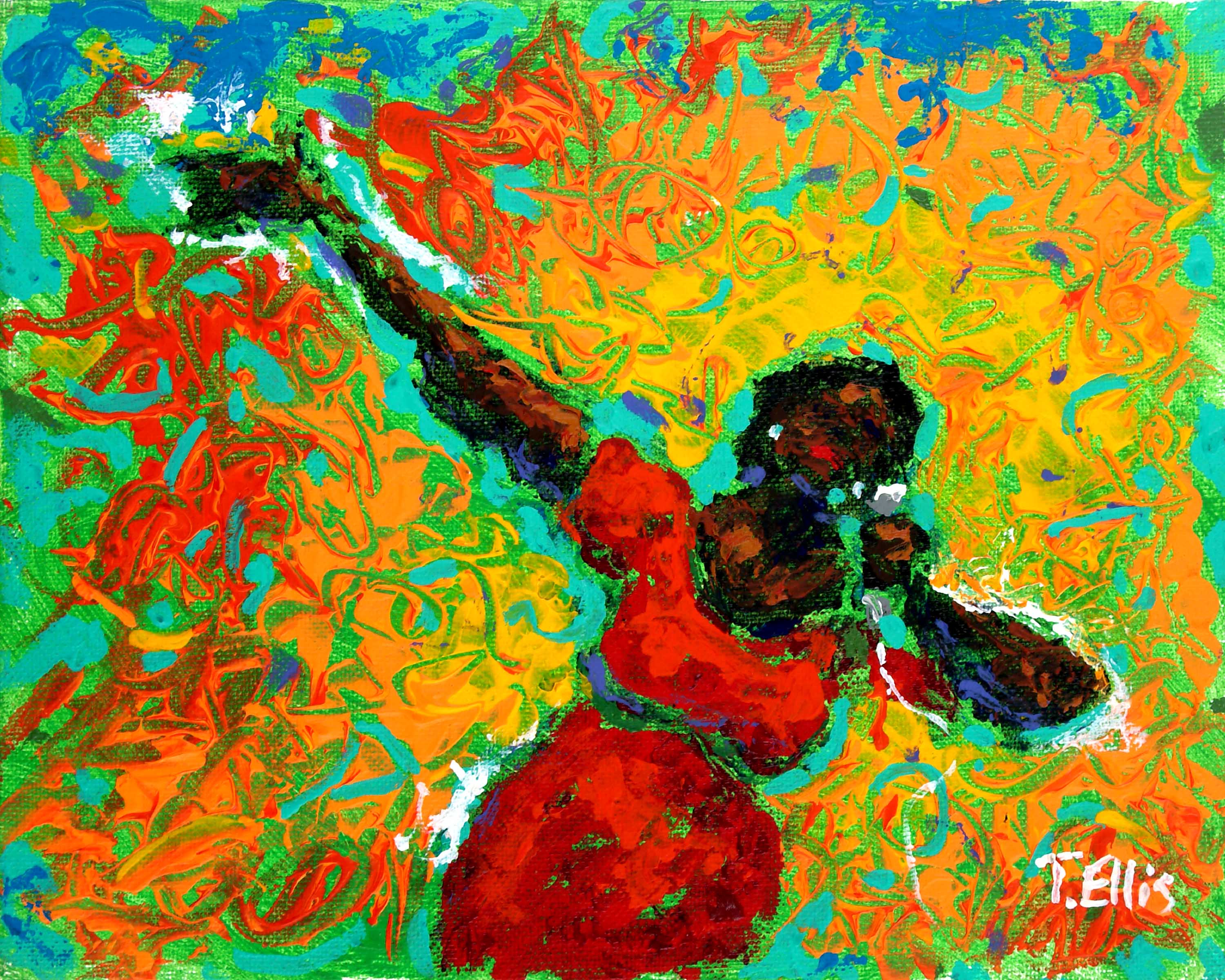 This premier online software program is a unique way
to learn a foreign language
Access Chilton's car repair manuals from the library, home,
garage, or anywhere you have internet access!
Sign up for Library News Email Alerts Receive new audio and DVD lists,
program schedules, and more!
New CD Audiobook, Digital Audiobook, and DVD titles
at Friendswood Public Library (6/06/2017)
Next Reads: Receive reading suggestions via email.
Ebsco provides full-text journal and magazine articles,

health & medical information, Student Research Center, Business Source

Complete, Auto Repair

Reference Center, and much more. Visit the

Electronic Library for additional on-line resources.
The Texas State Library provides
access to over 60 databases including homework, business,
genealogy, literature, health, and science databases. Contact
the reference department for login information.
Galveston County Library System News
Book Bag: Friendswood Young Adult Blog
from the reference desk: local arts and programs at Friendswood Public Library
Friendswood Library photos at
Library Hours:
Monday 10:00 - 9:00
Tuesday 10:00 - 9:00
Wednesday 10:00 - 9:00
Thursday 10:00 - 9:00
Friday 10:00 - 6:00
Saturday 10:00 - 6:00
Computer Workstations, including printers, shut down 30 minutes before closing time.
2017 Library Holidays:
New Year's Holiday Jan. 2
MLK Day Jan. 16
President's Day Feb. 20
Good Friday April 14
Memorial Day May 29
Independence Day July 4
Labor Day Sept. 4
Columbus Day Oct. 9
Veterans Day Nov. 10
Thanksgiving Nov. 23 & 24
Christmas Dec. 25 & 26
Patrons are responsible for the access points they reach while on
the net. Not every site on the Internet provides information that is
complete, current, or accurate. Users should be aware of this and
evaluate the information they receive accordingly. Please take the
time to read the FPL's Internet Usage Policy.
Photos and videos that appear on the libraryís website, Flickr account, or
promotional materials may be gathered from public programs, events, and
library spaces. To ensure the privacy of individuals and children, images
will not be identified using full names or personal identifying information
without written approval from the photographed subject, parent or legal
guardian.